The Legend of Sleepy Hollow
Greetings, 'The Legend of Sleepy Hollow' is a short story from 1820 by essayist, historian and author Washington Irving and is regarded as being one of the first examples of fiction created in the United States. Lauded as one of America's greatest writers, Irving wrote 'Sleepy Hollow' as merely one entry in a collection of stories and essays entitled 'The Sketchbook of Geoffrey Crayon, Gent.' Among this set of works is 'Rip Van Winkle', another famous tale in which a Dutch-American villager falls into a deep slumber for 20 years and wakes up to discover that he slept through the American Revolutionary War. While I did read all stories in the book, 'Sleepy Hollow' is by far the most memorable addition in my opinion and the others are very much products of their time with subject matters that would be considered quaint by a modern audience.
The plot takes place in 1790 in the aforementioned Sleepy Hollow. It is a Dutch settlement in the vicinity of Tarrytown, New York. The protagonist is one Ichabod Crane who is a schoolmaster from Connecticut and is noted as being superstitious in mind and spindly in physicality. While staying in the supposedly mystical area as required by his work as a teacher, Ichabod is enthralled by the local's tales of supernatural occurrences in the small settlement which includes a reputedly haunted tree that was used in the execution of a British spy. No figure captures Crane's imagination quite like that of the Headless Horseman or, as he is sometimes alliteratively described by the populace, the 'Galloping Hessian of the Hollow'. The folktale goes that the Horseman was a Hessian, a German soldier, who fought alongside the British forces as they attempted to crush the insurrection that was raging in the 13 colonies. During a nameless battle, the Hessian mercenary is killed by cannon fire as a cannonball separates his head from his body.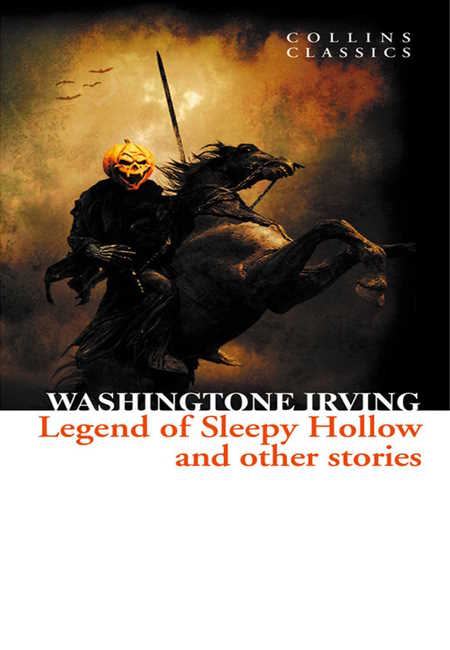 The story goes that the restless spirit can be heard riding down the forests at night as he looks for his missing head and it is warned that should anybody be so unfortunate as to cross the Horseman's path then they shall soon loose theirs too. Ichabod is much unnerved by talk of the spectral horseman but continues to reside in the Hollow regardless, being enamoured by the local women who are drawn to his academic intelligence and gentle nature. Crane's popularity with the fairer sex becomes an issue when a young woman, named Katrina Tassel, catches his eye. Katrina is the daughter of the richest man in the Hollow and Ichabod begins to daydream of living a life of luxury should he inherit the property and farmlands. This doesn't go down well with one of the residents, a man nicknamed 'Brom Bones' as he as the same intention of asking for Katrina's hand. As such, Brom starts to conspire against the interfering interloper Ichabod.
I've always had an interest in the monsters of old fiction and 'The Legend of Sleepy Hollow' had been on my reading list for quite some time. I was intrigued by the time period in which it is set and the notion of a vengeful headless horseman certainly caught my attention when I was first introduced to a version of the character in Tim Burton's 1999 film adaptation. The very simple plot has been paid homage to numerous times throughout the decades such as the child friendly version produced by Disney back in the 40s or the gothic and wildly unfaith adaptation made by Burton. If you are wanting to dig into the annals of history, this short work is worth a read and while there isn't a lot the happens in the story I can see why it has endured long after the world it was created in has vanished into memory.
Plot=6/10
Characters=7/10
Wording=7/10
Overall=6/10
Quote of the Day Two years ago, a man came into my office. He said his name was Mayhew. He wanted one of my clients to lie for him under oath. He offered me money, I refused. That night, as I was leaving my office, I was attacked. A bag was shoved over my head, I was hog-tied, I was driven out of the desert. And when they pulled the hood off, I was kneeling in front of an open grave with a gun pointed at my head! That was my introduction to Walter White! I was terrified! But not for long. That night I saw an opportunity—a shot at big money—and I grabbed it, and I held it tight. And for the next sixteen months... my every waking moment was spent building Walter White's drug empire.
Jimmy McGill / Saul Goodman
Better Call Saul