Audio logs, booze and monsters
Dissolution celebrated its 10th anniversary in February. A fact that makes me feel terribly old.
And yet, with hindsight, it has become perhaps my favourite project. When I play Lunar Descent, I still see the many versions that didn't make it. I still remember the painful, back and forth, four year development.
But Dissolution has, if anything, improved a little with age. For example: its fairly basic graphics, a common criticism back in the day but not so much lately, now don't matter – it's an old game now, so it doesn't seem strange that it looks dated.
The Apocalypse in many ways feels like a spiritual successor to Dissolution. It's got booze: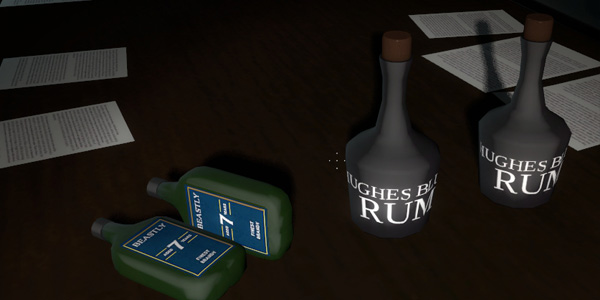 It's got audio logs: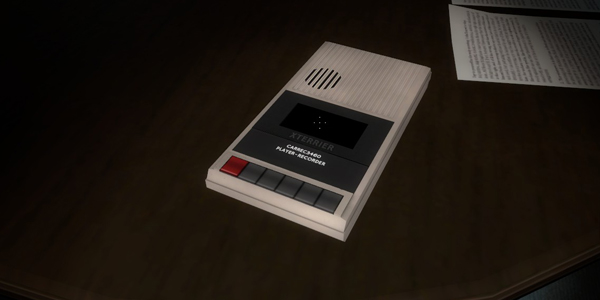 And it's got monsters ... though this time they are not feathered.
Its levels – though graphically much more sophisticated – follow the Dissolution pattern. It makes heavy use of claustrophobic spaces – like Dissolution, its set entirely inside. The levels are filled with 'normal' spaces like offices, rewarding keen explorers with more story or more equipment.
Several key scenes are very reminiscent of scenes in Dissolution, too, though I can't go into detail here without spoiling things.
Where the two games differ greatly is in gameplay. Dissolution featured intense combat, but Apocalypse features none. Instead, players scramble to survive in the dangerous world they find themselves in.
I'm currently in the middle of voice acting auditions. These are going fairly well, but there's a fair amount of applications now, so it's quite a time consuming process.
I am still holding off on committing to a release date, but I can safely say that it will be sometime in 2022. I'm looking forward to seeing what you all make of it!