Happy New Year, 2013 review
Greetings, with this last blog update of 2013 I want to wish you a happy Ney Year. I intend to quickly cover a few categories of entertainment with my favourite television shows, books, games and films that I have experienced over the year. Those on the list are merely ones that were reviewed on the blog this year rather than being any media that was produced in 2013.
Television show of the year-Breaking Bad
One of the best television shows I have seen in a while with well developed, interesting characters that often blur the lines of morality and it has an intriguing plot to keep the audience entertained. Walter's fall from grace and the rise of his alter ego and meth cook, Heisenberg, proves to be an exciting experience that was responsible for a lot of the show's attraction. It managed to maintain its high quality throughout the five seasons and I am eager to see what will happen with Saul's own prequel and spinoff.
Game of the year-Portal 2
The sequel to Valve's Portal is humorous, intelligent and filled with colourful characters. While there were only a few actors and actresses in the game they still managed to bring enjoyable characters to life with well delivered as well as comedic lines. I particularly liked the twist in the plot which I believe worked very well by placing Chell against a rather clumsy, incompetent and rambling villain.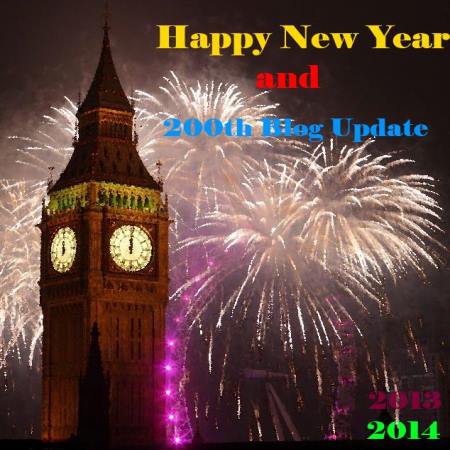 Book of the year-Game of Thrones
The first book in the A Song of Ice and Fire series which creates a vast world to explore that is filled with underhanded, unscrupulous and downright mischievous characters that are compelling. There are many interesting characters that are conspiring against each other but in my opinion the most intriguing is Tyrion Lannister. Much happened in the first novel and concluded with the reader wanting to know more about the world, its lore and supernatural creatures as well as how is going to win in the power struggle.
Film of the year-ParaNorman
I haven't seen or reviewed many movies this year but I decided to claim that ParaNorman as film of the year despite being released in 2012. It is an entertaining film about a young boy, called Norman, who can interact with ghosts and as such is ostracised by society as the small community of Blithe Hollow don't believe him. It has an enjoyable storyline built around the dead rising from their graves and the return of a witch. The plot twist is also unexpected and nicely carried out by challenging the audience's perceptions via going against certain tropes.
I would also like to point out that this is the 200th entry on my blog. I have enjoyed my time here in this small community and liked interacting with it through projects such as Warehouse 17 as well my continuing contribution to Write Wise. It will be interesting to look back on the blog's progress when I have reached 300 entries. I hope you have enjoyed 2013 and look forward to what 2014 will bring.
Quote of the day
This next test applies the principles of momentum to movement through portals. If the laws of physics no longer apply in the future … God help you.
Announcer
Portal 2