True Grit
Greetings, the True Grit I am reviewing is a remake with the original starring John Wayne in 1969. This film is another good start to 2011 entertainment, with good performances by all actors including the actress, Hailee Steinfeld, who played a convincing Mattie Ross, it is made all the more impressive as it is her first major role. This is a Coen brothers movie who also created O' Brother where art thou? Unfortunately there were occasions I could not make out a few of the sentences but after a while I got used to it and was still able to follow the plot.
The story is quite simple, Mattie Ross a young teenager is trying to hunt down Tom Chaney, the man who killed her father. In her pursuit she hires Rooster Cogburn played by Jeff Bridges, a US marshal who is not as physically fit as he was and is a heavy drinker, who despite his best effort cannot seem to persuade Mattie to leave him. A Texas Ranger by the name of La Boeuf, Matt Damon, is also hunting the same man for a different crime and has been doing so for a long time, he teams up with the others in an attempt to capture Chaney, brining him to justice. As the film progresses, splits occur between those following the murder's trail and La Boeuf decides to track by himself. Over all this is a good film and is worth watching, hopefully more westerns will come because of this. The fifteenth chapter of the Invisible Agents is up in Warehouse 17.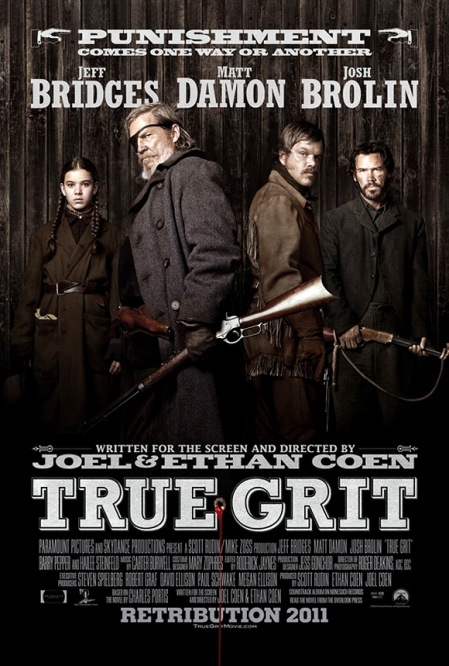 Plot=7/10
Characters=8/10
Special effects=8/10
Overall=8/10
Quote of the day
Theoretically, you have been racing for about 40 seconds now, and so far, Mr. Schaefer is winning, because he's nearest to the door!
Donald Sinclair
Rat Race