Amélie
Greetings, 'Amélie' is a 2001 romantic comedy film by Jean-Pierre Jeunet which was also titled 'The Fabulous Destiny of Amélie Poulain'. The director of this French language film has done little else of note bar a directorial effort for 'Alien: Resurrection', perhaps regarded as one of the weakest in the famed horror series, and a new release for Netflix called 'Bigbug'. Due to its nature as a French film, it would star many actors and actresses who may not be well known beyond its national borders. The main actress is Audrey Tautou who also played a major role in 2006's 'The Da Vinci Code' while other stars include Mathieu Kassovitz as the love interest and André Dussollier as the narrator. The soundtrack was composed by Yann Tiersen who also wouldn't be popularly known by English speaking audiences.
The plot begins in 1974 with birth of Amélie to the eccentric parents of Raphaël and Amandine Poulain. The years roll by and Amélie grows up while having no friends of her own to interact with, so she resorts to inventing her own imaginary companions instead. She develops a quirky attitude after being reared and socially formed by her overly anxious mother and emotionally distant father. Her personality is impacted detrimentally when, visiting Notre-Dame Cathedral with her mother, a suicidal Canadian tourist leaps from the top of the Cathedral and lands on Amandine. The collision kills Amélie's mother and the event causes her father to drift further into isolation. More years pass until Amélie is a young woman serving as a waitress in the Café des 2 Moulins in Paris which is staffed and inhabited by other oddballs. It is revealed that she is a romance craving singleton and although she had an unnamed boyfriend in the past, she never clicked with anyone on a satisfying level.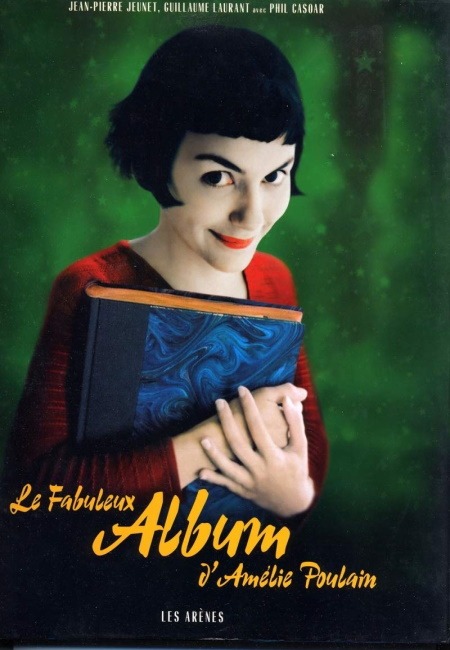 Amélie spends her days enjoying the simple things in life, like dipping her hand into bags of grain, as well as partaking in flights of fancy as she goes about her rather lacklustre life. Her life, however, takes an interesting turn on Sunday 31st August 1997. She is preparing to spray some perfume on herself in her bathroom while a news station reports that Lady Diana, Princess of Wales, was killed in a car accident. In her shock, Amélie drops the perfume stopper which rolls across the floor and dislodges a wall tile. Once she absorbs the news, Amélie is surprised to discover the tile was loose and removes it properly to find a secret compartment which contains an old box. She rubs the dust off the metal box and notices it is full of childhood memorabilia from the 1950s. Amélie decides in that instant that she wants to track down the owner of the box, a previous tenant, and that if he is overcome with joy, then she would dedicate her life to making other people happy.
I enjoyed this movie in all its surreal quirkiness and was never sure what was going to be in store from one scene to the next or how the story was going to progress. I liked the off-kilter characters, of which everyone in the cast appears to be portraying in one way or another, and found the central character of Amélie to be easy to sympathise with. The vivid colouring certainly deserves a mention as it stands out and the movie is very stylistic in part because of its bright contrasting colours. Even though I believe 'Amélie' may have been a little too long, I'd recommend this movie if you are searching for something a bit different and are in the mood for a whimsical, artsy film.
Plot=7/10
Characters=8/10
Special Effects=7/10
Overall=8/10
Quote of the Day
I am not a number! I am a free man!
Number Six
The Prisoner