Ten Years of Write Wise
Greetings, welcome to the first blog update of 2021! As this year marks a special anniversary, I thought that I should write an entry that celebrates the many numerous stories that have been made for Write Wise over the last several years. Even after all this time, I still find it hard to believe that our first entries are nearly a decade old. While the site was initially an outburst of creativity from all community members through various monthly challenges, the challenges eventually became less frequent and members dropped out as the years went by. This was not necessarily a negative occurrence as it allowed room for the entries to become more refined and much longer than they previously had been. The challenges became a festive tradition, which I look forward to each year, as they now take place during the holiday season.
I am currently writing my story for the next challenge which should prove to be a good reflection of my vast and varied bibliography. I hope that you will enjoy it when it is published. I am very eager to see what you are all bringing to the table for this occasion.
To kick this update off, I would like to shed light on an important but often unmentioned aspect of the Write Wise process. That aspect being the covers. The artwork, alongside the blurb, is the first impression a reader will have of the book he or she is about to read. Like the entries themselves, I think the cover art has improved over the years as authors have gotten more of a grasp on how to create the images they want. I will be the first to admit that some of my older covers would have benefited from a bit more work being done on them or could have used a more simplistic approach. Taste is, of course, subjective but I've listed below some of my favourite covers by each individual writer in the order that I think is best.
Additionally, I have also written a little synopsis of some of the writer's entries that I regard to be some of their finest underneath my picks for the book covers. I have selected three stories from each author but have excluded my own works. While some of my entries may not have been as polished as they could have been or were not always received as well as I would have hoped, they have been great in helping me become better at crafting stories and are stepping stones leading to bigger and better things. After 35 stories over ten years, I am quite pleased with what I have managed to produce during this time. Do you have any favourite covers or entries yourself? Let me know in the comments below if you do.
My Favourite Covers by Aaron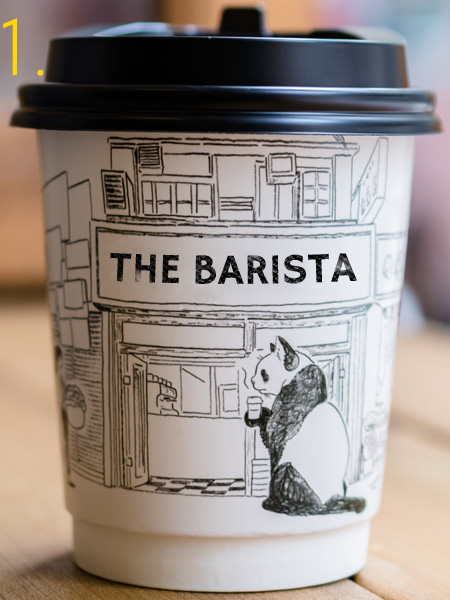 I think Aaron's best covers are 'The Barista', 'Marlwood Manor', 'Steven's Way' 'On Certainty' and 'The Lighthouse Keeper'.
My Favourite of Aaron's Entries
Run – The first entry in the Terry Holloway series, Run is a short but fun story that introduces the main characters of Terry and Helen to readers. Lycanthropy is a big part of Aaron's works and it is fitting that the entry that started it all gets a mention in this ten year review. I'll have to keep the werewolf tropes in mind when I am writing his 'Imposter' story later this year.
Dark Depths - Another early writing project from Aaron, Dark Depths is one of the first horror entries on Write Wise. It built up an impressive atmosphere as members of Neptune, a deep sea research facility, are attacked by a terrifying monstrosity. The characterisation was well done in this entry, providing real stakes as things become perilous for the characters.
Marlwood Manor – Nicely incorporating the current pandemic into its narrative structure, Marlwood Manor is a brilliant horror story with an eerie feeling of isolation permeating throughout. An interesting history was given to the Manor and it serves as a fantastic setting for a ghost story to unfurl. The mystery of the building kept the readers guessing the further the story progressed along and it had its fair share of intense moments as the menacing warder made his rounds.
My Favourite Covers by Joh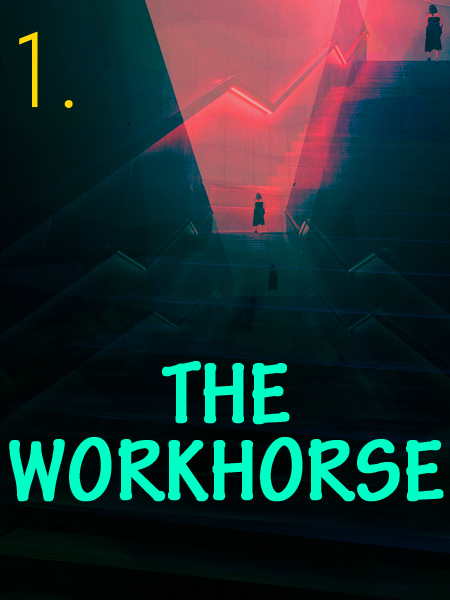 I believe Joh's greatest covers are 'The Workhorse', 'Pinky', 'The Red Spectre', 'The Terrors' and 'The Retreat'.
My Favourite of Joh's Entries
What are you doing on Halloween Night? – A short but very unique entry created for an unofficial Halloween challenge in 2020. This brief story manages to craft an excellent relationship between Caroline and the storyteller without a name that is one of the best that Write Wise has to offer. The strong sense of characters in this entry was very impressive, especially considering one of the characters had no dialogue attributed to them.
The Devil's Orders – The first of the Killer series that currently has three instalments, 'The Devil's Orders' has a lot of great characters that make the story memorable. This is most notably in the case of the two protagonists, Helena and Alex, who are a pair of hired killers that go through a lot of sinister ordeals during their assignments. Their struggles with their morality makes this series one of the greatest that Joh has created.
War Hero – A first person narrative from Ellie as she serves on the frontlines against an 'Enemy' that little is revealed about, War Hero is one of the best entries that Joh has written. It has brilliant moments of dark humour and an interesting cast of bizarre characters that make it stand out from the rest of his more grounded bibliography. Joh excellently balanced the horrors of war and some absurd comedy in this Write Wise project.
My Favourite Covers by Mark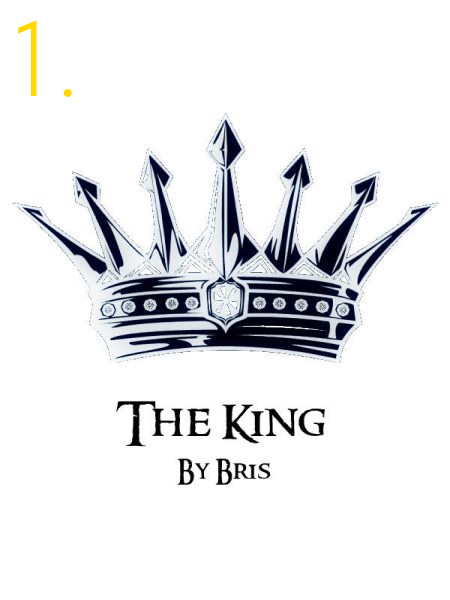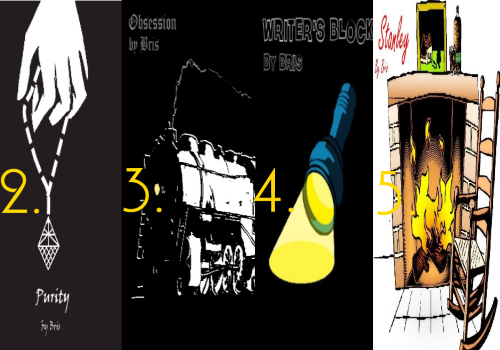 I my opinion, Mark's best covers are 'The King', 'Purity', 'Obsession', 'Writer's Block' and 'Stanley'.
My Favourite of Mark's Entries
Stanley - Often regarded as the best story Mark created by members of the blogging community, it would be remiss if I didn't include Stanley in this short review. In 3,000 words Mark managed to set up an interesting premise and established a good drama around the titular Stanley as his wife falls into a coma.
City of Angels – Another short story and one of the first to tackle the gangster genre. The plot follows Bobby Brown, a man fed up with his monotonous ways, as he falls in with bad company one night that changes the course of his life. This is one entry that could certainly have been expanded upon with a sequel.
Hunted – The first instalment in the only series Mark ever produced, Hunted conjures up a fantastical world as Kval and Riley, his pet dog, investigate a string of murders in Imperial City. This is one of the few entries on Write Wise that ends in a cliff-hanger. The plot is swiftly concluded by its sequel, Purity. There were also talks of a prequel to the series being considered at the time but that seems somewhat unlikely now considering how long ago it was written.
My Favourite Covers by Myself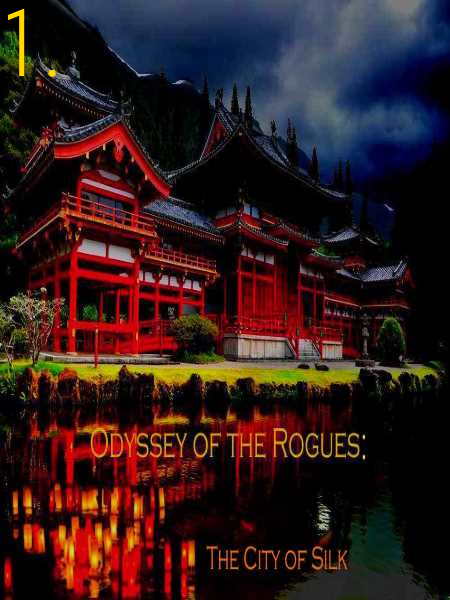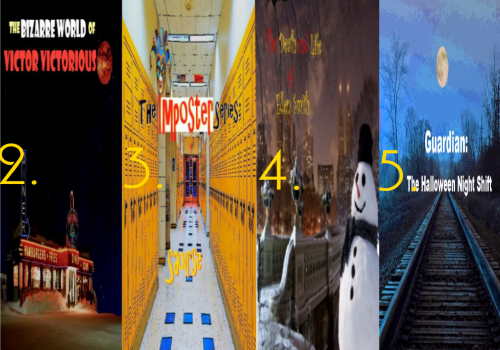 My picks from some of the best covers I have made include 'Odyssey of the Rogues: The City of Silk', 'The Bizarre World of Victor Victorious', 'The Imposter Series: Saoirse', 'The Death and Life of Ellen Smith' and 'Guardian: The Halloween Night Shift'.
My blog will return in February with content that is more typical of my usual updates.
Quote of the Day
As you wish.
Boba Fett
Star Wars Episode V: The Empire Strikes Back