Wolfenstein
Greetings, the 2009 version of Wolfenstein is a sequel to the previous game called Return to Castle Wolfenstein, and sees the return of B.J. Blazkowitz in his role as the protagonist. The game follows the previous plot loosely with a few recurring characters and references to it but mainly sticks to the new storyline. Unlike other games, the 2009 version is relatively open world with both normal as well as supernatural Nazis and resistance fighters in conflict in the streets which is filled with collectables including documents, gold and tombs of power. The gold can be used to upgrade the various weapons unlocked as the player progresses throughout the game.
The story begins with B.J foiling Nazi plans to attack London and escaping the enemy ship with a strange crystal. He returns to his employers who lead an organization dedicated to stopping the Nazi factions experimenting with the paranormal. B.J. is debriefed for his next mission, to help the Kreisau Circle push their rivals out of the city of Isenstadt and preventing the Nazis, lead by General Zetta, from searching for mystical crystals. During his adventure, Blazkowitz discovers the supernatural Thule Medallion and uses it as a weapon against his enemies.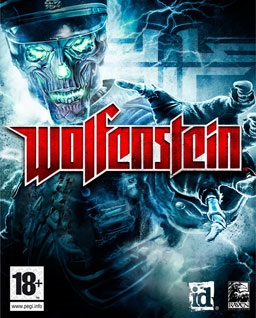 The game is entertaining but not ground breaking. The characters are rather one dimensional and forgettable, existing only as to serve as a plot piece. The various types of enemies keep the game play fresh, with some requiring special tactics to kill them such as the heavily armoured AIs. The powers of the Thule Medallion can come in quite useful during combat and some are necessary to complete puzzles, for instance the ability to effect time or switch from one dimension to another. Overall it is quite an enjoyable experience but not a revolutionary one, having said that the upcoming sequel looks similar to this while remaining interesting.
Plot=6/10
Characters=6/10
Graphics=7/10
Overall=8/10
Quote of the day
Have you ever fired your gun up in the air and gone "ahhrgh"?
Danny Butterman
Hot Fuzz