Star Wars: The Force Unleashed 2
Greetings, Star Wars the Force Unleashed 2 follows on from its predecessor and the individual believed to be a clone of the leading character in the original, Starkiller. The clone of Darth Vader's secret apprentice begins to recall memories of his dark past and the betrayal of the Empire near the beginning of the game. Starkiller then escapes the facility known as Kamino which was responsible for developing him and creating other imperfect versions of him. He attempts to seek help from those that he had allied with in his previous adventure and escape the Sith Lord Vader.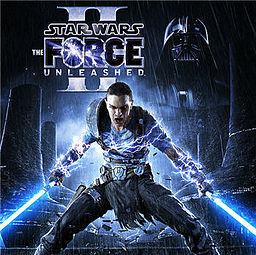 This, like the original is a very short game, with little added in terms of expanding to the Star Wars lore. Also I would have liked to have seen the classic characters from the series such as Yoda and Boba Fett to have a larger role in it. Another feature which could be improved is the endings, the player can choose between the good and evil paths but this game seemed to have ignored the sith conclusion of the last one. This means that the story fails to have a smooth connection to between both of them.
There are some positives to it though, the enemy AI have become more diverse and the methods in which the player decides to kill them by ranges vastly. The game play has been developed as there are a few more force powers available, for instance mind control which was not in the Force Unleashed. The soundtrack gives it some of the atmosphere that was present in the film, sometimes even incorporating notes into it and is in synch with the levels or cut scenes. Overall it is a decent, enjoyable game that will keep the player entertained for its duration. The thirteenth chapter of Team X Paranormal Division is up at Warehouse 17.
Plot=7/10
Characters=8/10
Graphics=8/10
Overall=7/10
Quote of the day
You hear that, Sev? Someone thinks I'm excellent.
Scorch
Star Wars: Republic Commando