The Quiz Part 4
Greetings, the Quiz returns for the fourth time. As always it is based on the previous three with a total of ten questions based mostly on games, television and movies as well as other categories. I imagine the questions are trickier since the last time. If you feel like it, give it a shot and see how you cope. Hope you enjoy it as I aim to make the quiz an annual event for my blog, hopefully being around the month of November.
1. In Portal, what do the initials of GLaDOS mean?
2. Who said this? - "You don't fear death. You welcome it. Your punishment must be more severe."
3. What did the initials of the USSR stand for?
4. The film Happy Gilmore focuses on what sport?
5. Dr Zoidberg is a character from what television series?
6. How many actors played Bond in the official films?
7. What is the name of this character?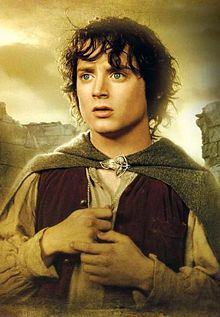 8. Who is the main character in the Mass Effect series?
9. What is the name of the show about stranded survivors on an island who survived a plane crash with one of the main actors being Terry O'Quinn?
10. Who played the villain Hans Gruber from Die Hard?
Spoilers
1. Genetic Lifeform and Disk Operating System
2. Bane
3. Union of Soviet Socialist Republics
4. Golf
5. Futurama
6. 7
7. Frodo
8. Commander Shepard
9. LOST
10. Alan Rickman
Quote of the day
Are you saying I am a resentful person? I really resent that!
Rimmer
Red Dwarf