The last of the Untouchbales
Greetings, the last of the Untouchables is written by Oscar Fraley and Paul Robsky. It follows the true story of the team that tackled Capone syndicate during the Prohibition era in Chicago and who came to be known as the Untouchables. The story begins in 1929, shadowing mainly one member of the group, Paul Robsky and to a lesser extent his colleague, Joe Leeson. The other members of the team are also mentioned during the novel but their roles aren't emphasised very much.
It is a short book but one I really enjoyed. At the start I wasn't sure if I would like it but when Paul joins the Prohibition department and starts shutting down breweries, the novel becomes much more entertaining. I find it interesting that the majority of the team refused to take bribes or respond to threats by the Mafia, and the fact that many of them stuck to their moral codes, earning the title the Untouchables. Particularly as Capone had a lot of influence through bribery and violence, meaning very few have the courage to stand up for themselves.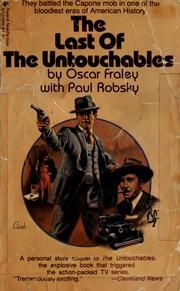 The 1987 film the Untouchables has very little in connection with the events that actually occurred as revealed by the novel. For instance, the heroes are a team made up of about eleven men and there are only four in the movie, based on the real individuals. However the general story remains the same, particularly the ending. Overall I would encourage you to read this if you are into the Mafia genre or are interested in this period of history. The thirteenth chapter of Unforgotten Rivalry is up in Warehouse 17.
Plot= 8/10
Characters=9/10
Wording=-8/10
Overall=9/10
Quote of the day
I don't blend in at a family picnic.
Batman
Batman Forever