Mad Men
Greetings, Mad Men is an award winning television show composed of seven seasons that ran from 2007 to 2015. Mad Men has a highly skilled cast of numerous actors and actresses which include Jon Hamm as the iconic character Don Draper, Elisabeth Moss, January Jones, John Slattery, Christina Hendricks, Vincent Kartheiser, Robert Morse, Aaron Staton as well as Jared Harris to name but a few. There is also a large number of supporting actors as well, some of whom disappear from the series entirely after a few seasons or take on a more diminished role, such as Community's Alison Brie as Trudy Campbell. The original soundtrack was composed by David Carbonara but also utilises contemporary music throughout, especially in the lead up to the end credits of most episodes. A great range of artists were featured in Mad Men's score. Popular songs from well renowned entertainers including Frank Sinatra, Dean Martin, Ella Fitzgerald, Roy Orbison, Vic Damon, Bobby Vinton and the Beatles were incorporated into the show.
The plot begins in 1960 and concludes its run in 1970 with the season seven finale. Don Draper, creative director for a small advertising agency called Sterling Cooper, is contemplating how to sell cigarettes in the backdrop of increased public awareness about the harm the product causes. Don isn't satisfied with creating an advertisement based on an academic psychological report that suggests customers could be allured to cigarettes precisely because of the dangers it poses to their health and wellbeing. A frustrated Draper needs to get his creative mind stimulated and decides to visit his paramour. In what becomes a common trait with Don and the women he seduces, he has his way with her, before getting some clarity on his solution. He manages to create a winning strategy which focuses not on the debate about the impactful effect on health but on how the cigarette is produced. The straightforward but inventive manoeuvre impresses executives from the Lucky Strike Tobacco Company and is a small introductory indicator of how he earned his reputation in the advertising business. Draper heads home in a scene which reveals to the audience that he has two children, Sally and Bobby, as well as that he was cheating on his stay at home wife Betty with another woman. The character of Don and the potential troubles he will face becomes clearer to the viewer at this point.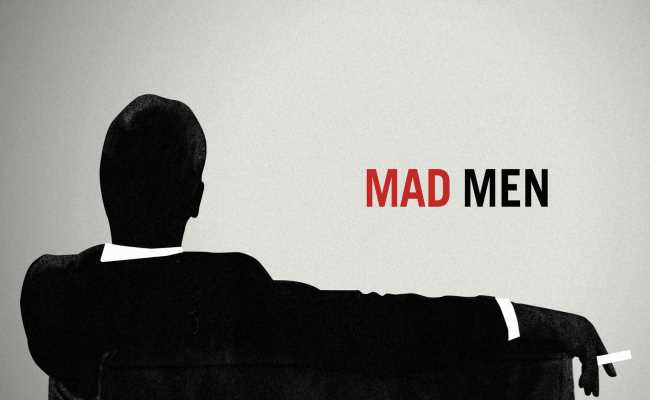 At the same time a young woman named Peggy Olsen takes up her first job in Manhattan as Don's new secretary. Peggy seems enthusiastic to be an employee in New York with all the freedoms or opportunities it provides her with but she is all too aware of the large bustling, city and how foreign its ways are to her. On her arrival, Peggy meets office manager Joan Holloway who quickly shows her the ropes and pecking order of the workplace. A large part of her advice centres on making Peggy as attractive to her male co-workers as possible in the interest of Olson's career progression or the possibility of finding a future husband. It isn't long before Peggy is introduced to a few of her new colleagues which includes Peter Campbell, Ken Cosgrove, Harry Crane and Paul Kinsey. Peggy eventually begins to settle into the culture of Sterling Cooper, which can be often very turbulent, and starts to dream of breaking new ground by becoming the company's first female Copy Writer.
Overall, I was really impressed and entertained by Mad Men which kept my interest hooked from start to finish. It is a very stylish show that tackles various topics such as racism, sexism, homosexuality, drug abuse and alcoholism through the lens of culturally shifting 1960s America. Mad Men also includes important historical events into its storylines. Some of these become the main topic of the episode, such as the assassinations of Kennedy and King, notorious murders or race riots in the United States. While the series has a large range of characters, it mostly centres on the evolution of Olson and the breakdowns of Draper due to his suffering relationships or the unravelling of his past. Don's complex identity and a hard upbringing is a core aspect of Mad Men's appeal. It drives much of his story-arch and shapes his character with vices such as his alcoholism and his constant need to womanize with a long list of mistresses, paramours or sexual conquests despite already having a partner. In conclusion, Mad Men is a television series that I would definitely encourage people to watch if they haven't seen it as of yet.
Plot=10/10
Characters=10/10
Special Effects=10/10
Overall=10/10
Quote of the Day
You... you've got me? Who's got you?
Lois Lane
Superman