Merry Christmas 2019!
Greetings, Christmas Eve is here once again and it is time for me to wish you a Merry Christmas and a happy New Year! There is only one blog update left for this year and, as hard as it is to believe, this decade. I think that it is pretty neat that I will soon have a record of blog updates that ranges over a complete decade which could be looked back on as time goes by. I'm sure that there will be plenty of new blog updates in the future from myself as well as more stories for Write Wise. The next blog entry will be uploaded in exactly one week's time on New Year's Eve in which I will go over some of the media I enjoyed in 2019 and write about some of my favourite entertainment from this year.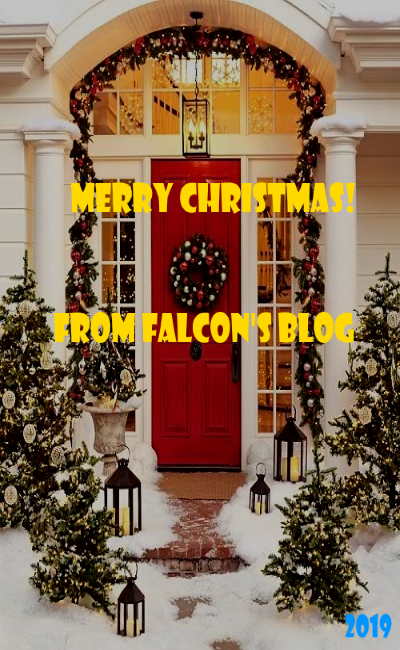 I should say that I enjoyed reading and participating in our little Write Wise tradition over the past few days. The entries were well written pieces and excellent additions to the site. I did find it interesting that despite being very different entries, they did have some similar subjects running through them all. I am looking forward to what Write Wise stories we will get in 2020. I already have designs to start my impersonation series in which I try to recreate or mimic the general themes, common creative traits and writing style of other Write Wise authors. Have a Merry Christmas!
Quote of the Day
Aw, come on, Dad. This could be the miracle that saves the Simpsons' Christmas. If TV has taught me anything, it's that miracles always happen to poor kids at Christmas. It happened to Tiny Tim, it happened to Charlie Brown, it happened to the Smurfs, and it's gonna happen to us!
Bart Simpson
The Simpsons